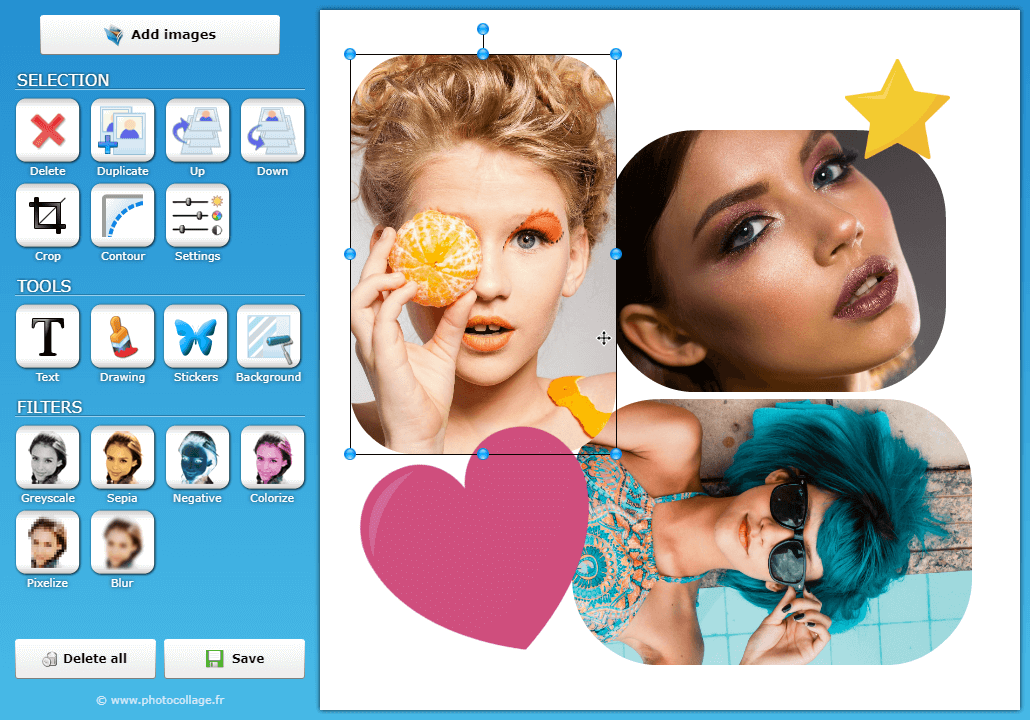 PhotoCollage
Windows photo editing software that you will love for its ease of use.
Get PhotoCollage for Windows (1.0.2)
1.0.2 - Possibility of fully expanding the software.
- Adding a zoom by making a must click on the interface.
- Fixed a bug to add an image to the canvas.
1.0.1 - Fixed a display issue for some users.
1.0.0 - PhotoCollage software is released.
Installation